Every business generation has its own unique challenges, some epoch-defining such as the Great Depression, World War II and the turbulent '60s, but today's owners are faced with a multitude of threats from the COVID-19 pandemic to extreme weather to civil unrest to workplace violence.
When a crisis does strike, your business must be prepared to launch a "people first" disaster recovery strategy that puts your employees ahead of all other considerations.
"Organizations that protect their employees have a far better chance of ensuring that their processes and technology can also be protected," says Paul Kirvan in TechTarget.
Planning for these unexpected events is key to navigating disasters with minimal damage and disruption.
While protecting property and assets and meeting the needs of customers and clients is naturally important in a disaster recovery plan, the top priority always needs to be your employees.
How to Manage Employees During a Disaster
It is key to have a strategy to manage your employees during a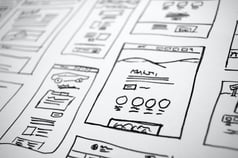 disaster because your business has a faster chance of reestablishing some normalcy if your employees are accounted for and secure.
"Depending upon the type of disaster that strikes, people may have other priorities at the moment," writes James Bucki in The Balance. "If it's a widespread disaster (like a severe hurricane), people may be tending to family priorities like injuries and damaged homes."
Communication is vital in a crisis, with your employees, clients and customers, and community at large.
When the COVID-19 pandemic prompted local and state governments to issue restrictions and lockdowns in 2020, many companies did not have thought-out remote work plans built into their disaster recovery strategy.
Keep these basic disaster recovery employee management steps in mind:
Step 1: Contact and Establish Safety
The first step is to always account for the safety of your entire workforce. Keeping employees' contact information current and updated is a must. Your plan should have multiple avenues to contact your employees from text to group messaging to notification and check-in apps. In case of workplace evacuation, your plan should have a planned rally point where employees and management can meet.
Step 2: Caring and Flexibility
Your initial company reaction in a natural disaster should establish that you care for the needs of your employees. You will need to be flexible, understanding that each employee may be facing their own challenges in the crisis. Put remote work plans into place until normal workplace routines can be established. Also, have established, temporary staffing solutions on standby as needed.
Step 3: Communicate, Communicate, Communicate
Honestly, you can not communicate too much with your employees during a disaster recovery. Keep your employees informed of what steps the company is taking and provide them with regular updates. Establish protocols for managers to communicate with their work teams. Applications, such as Slack and Zoom, can be part of a communication plan after a disaster.
Step 4: Recovery Efforts
Become a leader in your community, coordinating volunteer efforts as needed for things such as food and clothing drives, and disaster clean-up. Make sure your employee assistance programs are geared toward helping your employees during a disaster. Trained counselors may be needed in some cases.
Communicate Your Disaster Recovery Strategy in Advance
The best disaster recovery plan in the world will not work if your management and workforce do not know about the strategy.
Communicate in advance of any disasters, what step you will take.
"The recovery plan must provide for initial and ongoing employee training," says the University of Missouri System.
Your initial training of your employees to your disaster recovery plan can be accomplished via:
Consultants and vendors
Special in-house education programs
Professional seminars
Individual online study
Call in the Experts Before Disaster Strikes
Your disaster recovery strategy is likely to only be as strong as your human resources (HR) staff, their training and how well they can execute your plan in a crisis.
"The human resources department is a key player in all of these issues, so be certain that the HR department can deliver core services during a crisis, as well as to monitor and report on the locations of displaced workers," writes Kirvan.
One of the benefits to outsourcing your HR management duties to an experienced Professional Employer Organization (PEO) such as Employer Flexible is that we have a proven track-record helping companies execute disaster recovery plans.
At Employer Flexible we make the PEO relationship less about paperwork and more about people coming together. We have the insight and guidance needed to put "people first" in a disaster recovery scenario.
Contact Employer Flexible today to learn about how we can help you build a roadmap for aligning your workforce with your business strategy.