As the coronavirus pandemic enters its sixth month, more companies are embracing remote work as a necessary reality in the post COVID-19 economic landscape.
Outdoor company REI even announced Aug. 12 that it was going to sell its newly constructed 8-acre corporate campus before the first employees ever reported to work at the Bellevue, Wash. location.REI President and CEO Eric Artz told employees in a video call that: "the dramatic events of 2020 have challenged us to reexamine and rethink every aspect of our business and many of the assumptions of the past. That includes where and how we work."
Companies Extend Remote Work into 2021 and Beyond
As the summer has unfolded companies, such as Google parent Alphabet Inc. have extended remote work for many employees well into 2021.
Joining Google, with remote work into 2021: Amazon, Group Nine Media, Indeed, RBS, Scotiabank, Sony Music, Universal Music Group, Viacom and Warner Music Group.
Some companies have announced that some of their employees can work remotely forever, including Facebook, Shopify, Slack, Square, Twitter and Zillow.
"I hope this will offer the flexibility you need to balance work with taking care of yourselves and your loved ones over the next 12 months," Google CEO Sundar Pichai wrote to employees, according to CNN Business.
This sea change in how we work is forcing HR to rethink how it rewards and recognizes employees in a remote work world.
Embracing Employee Culture Change
Many traditional company culture staples such as gym memberships, group dinners out and company celebrations are not COVID-19 friendly.
"With employees and companies making such strides in work-from-home execution, there's going to be a massive rethinking of just how you build culture," said Cheryl Fields Tyler, CEO of Blue Beyond Consulting, in a Society for Human Resource Management article.
To maintain productivity and engagement HR must find new ways to reward its remote workforce, starting with the realization that flexibility for personal time and customized work schedules are more important than ever with many employees dealing with educating children at home and caring for extended family members.
CEO Arvind Krishna recognized these challenges in a special eight-point pledge which highlighted the human side of his IBM remote workforce. He pledged to:
Be Family Sensitive
Support Flexibility for Personal Needs
Support "Not Camera Ready" Times
Be Kind
Set Boundaries and Prevent Video Fatigue
Take Care of Myself
Frequently Check in on People
Be Connected
New Perks to Reward Remote Workers
HR around the country are getting creative to reward its remote workers.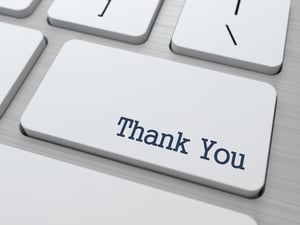 Among the many ideas emerging include:
Food and Drink: Just because workers cannot gather in the break room or head to their local restaurant near work to celebrate, companies are finding way to reward with food and drink. Zoom "Happy Hours" are happening weekly and some companies are even delivering food and drink to employee's homes to reward them.
Socializing: Even if workers cannot get together face-to-face, companies are organizing Zoom and Slack meetups with non-work topics such as cooking tips and recipes, educating children from home, book clubs and movie discussion groups.
New Employee Guidelines: With work from home, every day is now "Casual Friday" for most companies. The traditional employee handbook is being rewritten to account for remote work.
Home Office Perks: Companies should not take for granted that all their employees are set up equally to work from home. Many are rewarding their employees with new tech, such as laptops, to work from home and helping outfit their home offices with items such as ergonomically proper office chairs.
Wellness Benefits: The corporate gym may be closed but companies can help employees stay well at home with incentives such as free online yoga classes or financial stipends toward at-home work out equipment such as Pelotons.
Relaxing Rewards: Staycations are the order of the day so employees can be rewarded with benefits such as subscriptions to their favorite streaming services such as Netflix, Amazon Prime, Hulu or Disney+.
Struggling with how to handle the next normal as it relates to your employees? You're not alone. Reach out and let us know help you.