One of the unfortunate realities of the COVID-19 pandemic is a historic number of Americans out of work since the public health crisis started.
U.S. government unemployment figures from August show that some 55 million workers have sought jobless benefits since mid-March.There was some good news to be had as new jobless claims for the week ending Aug. 8 dipped under one million, 964,000 total, for the first time since March 14.
Keeping that number in perspective, however, before the coronavirus crisis the previous U.S. first-time jobless claims record was 695,000 during the 1982 recession.
Layoffs and Furloughs Keep Coming Over the Summer
While optimistic expectations in the spring were that the U.S. economy would come roaring back in the summer after flattening the COVID-10 curve, daily new coronavirus case counts were double in August from what they were in May.
In the last month, some big companies have announced plans to layoff or furlough workers, including:
WarnerMedia announced cuts that may impact 600 employees, mostly at Warner Bros
NBCUniversal started layoffs across its theme parks, movie studio and broadcast network with a goal to cut less than 10 percent of its 35,000-person workforce
United Airlines said it was furloughing one-third of its pilots, some 3,900. Earlier in July United issued furloughs and layoffs to 36,000 employees including 15,000 flight attendants and 2,250 pilots
Spirit Airlines in an internal memo is prepping to furlough between 20 and 30 percent of its employees
Victoria's Secrets and Bath & Body Works parent company L Brands said it would lay off 15 percent of its workforce
Oilfield services company Schlumberger reportedly cutting 21,000 jobs
Men's Wearhouse and Jos. A Bank parent Tailored Brands to lay off 20 percent of employees
The Difference Between a Layoff and a Furlough
Of the companies making announcements in reduction of workforce, some termed the cuts as "layoffs" and others called them "furloughs". There is a distinct difference between a layoff and furlough.
For starters, keep in mind that neither a layoff or a furlough is equivalent to an employee being fired or terminated for cause. The employee is not at fault, but their position is being eliminated.
Layoffs typically occur due to economic conditions, cost-cutting measures, mergers, reorganizations, or other corporate situations.
Employees let go under a "layoff" are being permanently let go from their company. If the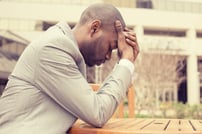 position should ever return in the future, that employee would have to apply and be rehired as a new employee.
Employees being "furloughed" are temporarily not being paid but remain with the company and can return to their position once conditions change.
Furloughs can stretch from days to weeks to months. The length of a furlough is entirely up to the company.
Furlough Advantages for Employees and Employers
A bonus to being furloughed vs. laid off is not only the possibility of returning to the position but many employees are still covered by company benefits, such as health plans, while being furloughed.
For companies, if they furlough a worker rather than lay them off, they can easily bring them back without the expense of new hire training.
Companies can also avoid paying out severance packages by furloughing vs. laying off.
Meanings Change Over Time
The meaning of the word "layoff" has changed over the years with its meaning originally referring to a temporary stoppage off work vs. a permanent separation.
The word "layoff" was first spotted in the 1840s and meant "to stop working, be idle". It started to be used in business as early as the 1890s.
It was not until the 1960s or 1970s that "layoff" became used for workers being let go for good.
Furlough, on the other hand has been around since the 17th century but was used mostly in military settings with a soldier being granted a furlough to go home or be absent for a period of time by his commanding officer.
The word did not start to be used for temporary stoppage of work for employees until the 1940s.
As always, if you need additional assistance or clarification on anything HR-related, please feel free to contact an Employer Flexible HR Consultant.